A Look at the Key Payment Trends Affecting Healthcare Providers and Patients Today
Many of your patients want the same thing: an easy healthcare payments experience.
In recent years, the healthcare landscape has undergone vast changes from digital adoption to contactless payment transactions. Key trends impacting providers and consumers show that healthcare organizations need to offer payment options that meet patients where they are in the digital spaces they use and trust most.
InstaMed integration with NextGen Healthcare allows you to deliver patient satisfaction across the patient journey, from your "digital front door" to billing and payment. In this webinar, we'll explore the payment experience of a patient much like yours. We'll show you how the right communication channels and payment options can build patient loyalty and get providers paid faster with less time and effort.
Learning Objectives:
Understand the latest payment trends affecting providers and patients
Observe a patient payment journey that leads to a positive experience
Explore opportunities for automation and ways to streamline workflows throughout the payments process
Speakers: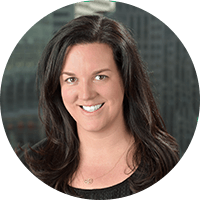 Deirdre Ruttle
Chief Marketing Officer, InstaMed, a J.P. Morgan company