Each year, InstaMed employees donate toys to Children's Hospital of Philadelphia in the spirit of giving back and hopefully bringing a few moments of happiness to children who are at CHOP during the holiday season. Children's hospitals and the amazing work they do are the focus of InstaMed's charitable giving. Plus, 9 out of the top 10 children's hospitals are on the InstaMed Network.
The InstaMed 10 Days of Giving program uses a list of CHOP approved toys at a variety of price points so all employees can participate. For every toy an employee donates, InstaMed matches it with two additional toys. InstaMed has over 275 employees across the country, with 185 in the Philadelphia office. This year, the team boarded a trolley (with Santa in the driver's seat) and delivered 1,205 toys to CHOP.
This is the second annual InstaMed 10 Days of Giving program and it is sponsored by InstaMed's women's group, GROW (Growth, Resources and Outreach for Women).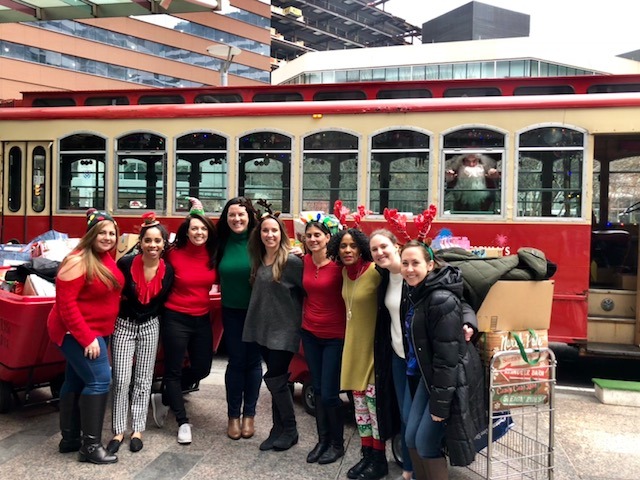 Let's Talk
Let the InstaMed team put together a customized business case for your organization and show you InstaMed in action.